"God is in the Details" -mies van der rohe
The "DOG RETREAT" is approx 44" wide by 72" long. It has both indoor and outdoor comforts for the dog by means of a deck. The deck extends inside to create a cozy retreat for the dog to cuddle up on his custom made dog bed while also allowing it to soak in some rays on his personal deck. The internal part of the dog retreat contains a window or portal for the dog to be able to keep track of what going on both inside and outside of his retreat. The roof is also thought about with the addition of a live roof system of which has carex grass planted in a 2' x 3' grid. This live roof gives both a temperature barrier for the retreat and also a lounging area for the dog. The roof is accessible through the back ledge for any dog to lounge and enjoy the view. Much more to list, please contact us if you are interested.
The dog house is fully customizable. We can tailor the design to the needs of the dog and owner. From the size and placement of the dog bowl to the stain color of the wood siding. Have a midcentury modern home and need a dog house? We will design your pup a home that rivals your very own.
$3500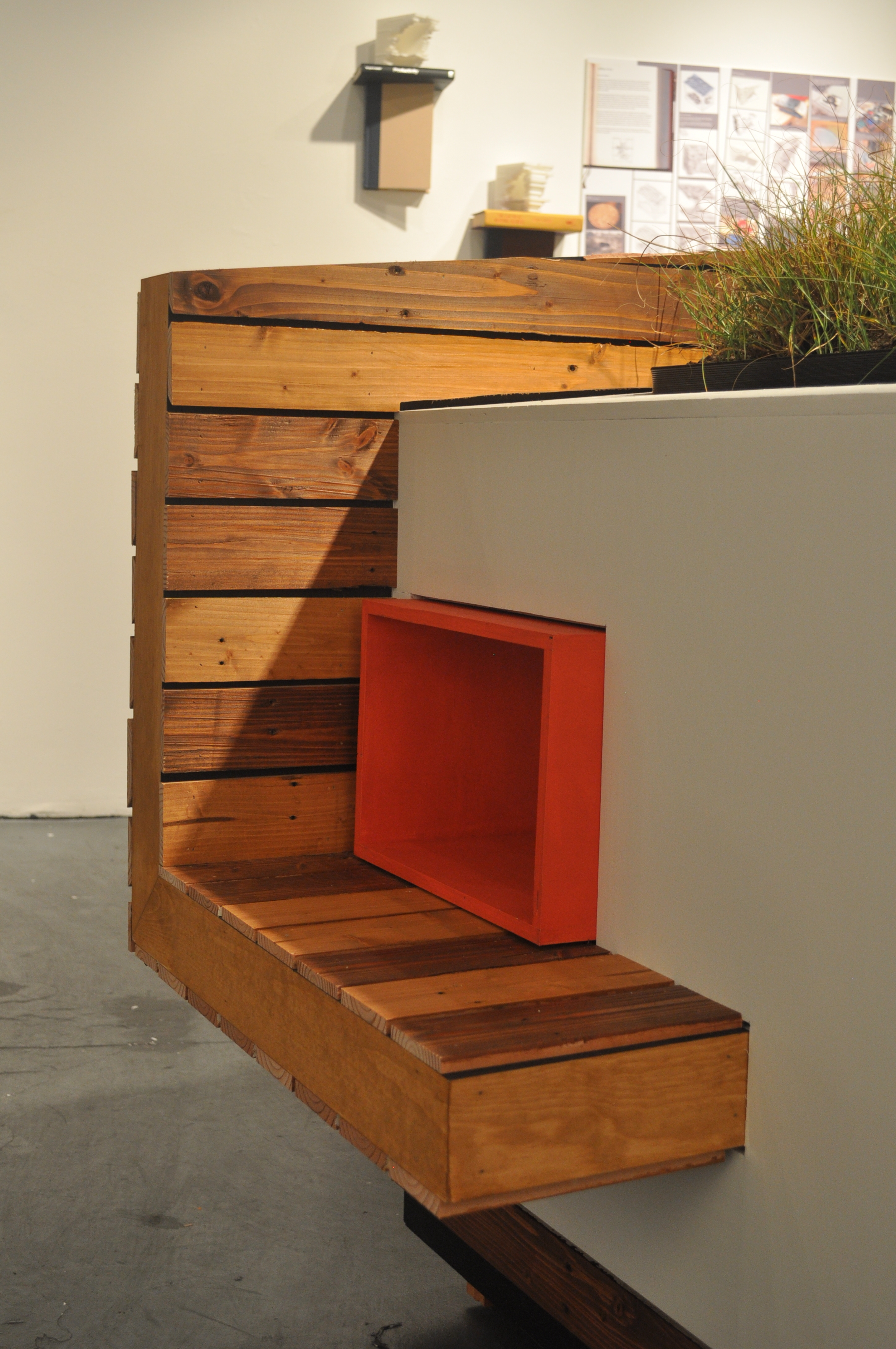 Spoil your pup and get her a re-treat...!